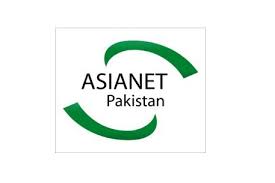 The Profound Insight of the Asia Net Pakistan
The Asia Net Pakistan is the website that gathers the news from every sector and publish it online. The reason or the basic concept behind this website is to keep our readers aware of every happening that can affect their lives. The sectors, which we cover, span from business to politics and sports to entertainment. Only publishing the news online is not what which we are satisfied with, in fact, through publishing different news of many issues on our website we try to make concerned authorities to address the issue, which is being highlighted by Asia Net Pakistan. When it comes to different Pakistan Press Releases Distribution Services, so our website is the best choice of the owners of different businesses, as they achieve what any standard Press Release is supposed to offer, by availing our services. We have been in the news industry since 19th of July 2001, and throughout this long period of time, the thing we have achieved, is people's trust on our website.
The reliability of our news
As many years have passed of being in the news industry, we now proudly say that no one can question the authenticity of the news that is published on our website. Keep publishing the authentic news, has been made possible only through sticking and confining ourselves to the basic norms of the journalism. For us, this is our strong believe that any single fake news may cause any problem for the regular readers of our website, and that helps us in not compromising on our unparalleled credibility, which we have achieved by constant struggle.
The Asia Net Pakistan Services For the Businesses
Running a startup business and wanting to get the global reach? Contact us as we offer you to use the platform which will help you in attracting both domestic and international audience for your startup business. You can easily submit the press release of your business on our website and you will start witnessing the high number of traffic driving to your website, and that is because our readers from all across the globe trust what is shared on our website. The Asia Net Pakistan is attached to the world's famous and largest press release distribution services in the regions such as Asia, Australia, Europe and North America and it is also one of the founding members of news agencies governed by the Australian Associated Press.
How we help you more?
We believe that in today's ever-changing world, everyone must be aware of the happenings around him/her and that is why we have come up with some services such as daily news email alerts and RSS news feeds for our readers. For getting the instant and valued feedbacks of our readers, we have made our presence possible on every social media website.
North America

Banned

Exam Results

Afghan

Alerts

Authentic

Authenticity

Aviation

Basic Concept

Billion

North America
Current job openings at Asianet Pakistan