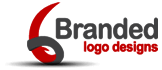 Offering a variety of services such as logo designs, custom website design, corporate brochures, business cards, SEO, video animation, CMS, eCommerce, Web Portal development and a lot more, we create nothing but the best brands for you.
Brandedlogodesigns is a California based digital branding company that has a decade of experience, 200+ In-house production unit and over 7000+ satisfied clients around the globe. Our years of experience, utmost dedication and hard work have led us to become one of the top logo design companies in US.
We pride ourselves for creating some of the most well renowned brands that list up among the fortune 500 companies. Our design consultants, sales and support unit along with the quality assurance team works dedicatedly to deliver you high quality design art work that is unique, original and defines your business.
The overwhelming reviews that we've received over the years have greatly motivated us to excel by achieving a higher level of customer satisfaction. We have been reviewed positively not just by our customers but the critics also, BrandedLogoDesigns holds a positive on major review platforms such as Shoppers Approved, Trust Pilot, Reseller Ratings, etc.
Current job openings at brandedlogodesigns
Currently this employer doesn't have any openings.