Assistant Manager Internal Audit
at
Location
Karachi, Karachi, Pakistan
Date Posted
May 22, 2023
Category

FMCG



Job Type

Full-time



Qualifications
MBA Finance / ACCA / ICMA
Career Level
Assistant Manager
Experience
4-5 Years
Gender
Both
Base Salary
-- Not Mentioned --
Currency
PKR
Send Resume at
resume@pearlfoodind.com
Description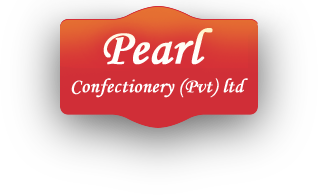 Assistant Manager Internal Audit
Experience: 4-5 Years
Qualification: MBA Finance / ACCA / ICMA
Scheduling, planning, supervising and conducting physical stock counts of stores, warehouses and production floors.
Planning supervising and conducting Pre-Audits of Monthly Payroll, Account Payables, Invoices, Cashbooks, ROPs and payments.
Planning, scheduling and conducting process audit reviews of different business cycles.
Scheduling, Planning and conducting system reviews of different modules of SAP and other software being used.
Obtaining a thorough understanding of the nature of the business, regulatory environment in which it operates, understanding major business processes; and further recommending and implementing effective internal controls to address the risks identified.
Work closely with Internal Audit Head in scoping audit assignments and developing audit programs to achieve the audit objectives which would include testing compliance with the company policies and procedures and collecting, validating and analyzing data to arrive at sound judgments of risk, based on a balance of quantitative and qualitative factors.
Employing audit approach, techniques and procedures required to complete the audit programs, by analyzing data / information that would help form an opinion on the status and management of risks and utilization of business opportunities.
Review of entity and process level controls under the COSO framework of internal controls. Suggesting appropriate measures for the prevention of frauds and elimination of conditions inducing fraudulent actions. Identify loopholes and recommend risk aversion measures and cost savings.
Drafting internal audit Reports in accordance with Internal Auditing Standards and Local Laws & regulations to be presented to the senior management and those charged with governance.
Location: SITE area Karachi
Interested candidates can share cv mentioning "Assistant Manager Internal Audit" in subject line.