Associate/ Deputy Manager, Business Development (Rice)
at
Location
Karachi, Karachi, Pakistan
Date Posted
January 17, 2023
Category

FMCG



Job Type

Full-time



Qualifications
Bachelor's degree/ MBA in Marketing
Career Level
Manager
Experience
Experienced
Gender
Both
Base Salary
-- Not Mentioned --
Currency
PKR
Send Resume at
apply@ths.com.pk
Description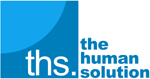 Our client is one of the most admired names in the FMCG industry, based in Karachi. They are looking for "Associate/ Deputy Manager, Business Development (Rice)".
QUALIFICATION
Bachelor's degree/ MBA in Marketing
EXPERIENCE
Minimum 5 years of commodity selling experience particularly rice.
JOB BRIEF
- Identify market(s) and contacts for commodity sale, particularly rice and grains.
- Ability to gather and analyze data to aid in formulating a working strategy.
- Identify probable strategic initiatives for business development.
- Present these strategies to senior management and proceed accordingly.
- Build and promote strong and lasting customer relationships by partnering with them and understanding their needs.
- Enhance participation by reasonably exceeding the consumers' requirements.
- Assist Supply Chain in establishing network and linkages with the rice value chain and market actors at national and international levels.
- Keep a knowledge of procurement being made and provide necessary feedback.
- Oversee processing and packing of orders so as to meet customer requirements.
- In summary, presume the responsibility of monitoring and implementing the activities related to the market and value chain.
- Ensure smooth order processing and related documentation.
- Being an active market player, suggest increasing the commodity basket we offer.
- Develop a necessary understanding of all products we deal in.
Interested candidates are invited to share their CVs in MS Word format