at
Location
Karachi, Karachi, Pakistan
Date Posted
January 12, 2023
Category

Others



Job Type

Full-time



Qualifications
Bachelor's/ Master's degree in computer science, information technology
Career Level
Senior Professional
Experience
5+ years
Gender
Both
Base Salary
-- Not Mentioned --
Currency
PKR
Send Resume at
recruitment@premiergroup.com.pk
Description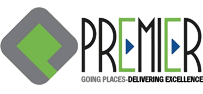 Premier group is looking for a "ERP Technical Consultant" at Head office Karachi (Korangi). This position is well suited to individuals who are looking to advance their careers and gain hands-on experience in a thriving and supportive workplace.
Job Description:
· Ability to gather the needed technical and functional requirements with detailed documentation; develop and test throughout the ERP production life cycle
· Participate in software life cycle analysis, planning, and execution for upgrades and implementations
· Write complex SQL Server queries and SSRS report development and enhancement
· Develop and support integrations between Dynamics AX and peripheral applications
· Analyze and optimize system performance
· Knowledge of Dynamics AX Architecture (layers, models, tier etc.)
· Ability to install and configure and Admin all aspects of Dynamics AX 2012
· Provide day-to-day technical application support, Maintain AX user security and rights (Roles / Duties / Privileges and Record Level Security)
Job Specification:
· Bachelor's/ Master's degree in computer science, information technology, or similar preferred.
· 5+ years of experience in designing, developing and deploying Microsoft Dynamics AX and object-oriented programming including .NET, C#, X++, or equivalent level of ERP
· Specialization in business administration or a related field will be advantageous.
· ERP certification, such as SAP ERP Business Process Integration or Oracle's SaaS ERP.
Benefits:
Market Competitive Salary, Health & Life Insurance, Bonus, LFA, Leaves, Provident Fund, etc.
Interested candidates are encouraged to apply on the below link:
Apply Now
https://lnkd.in/dUVCFiQU
Email