at
Location
Karachi, Karachi, Pakistan
Date Posted
May 12, 2023
Category

Retail



Job Type

Full-time



Qualifications
Bachelors in Business Analysis/BBA/MBA
Career Level
Manager
Experience
3-5 years
Gender
Male
Base Salary
-- Not Mentioned --
Currency
PKR
Send Resume at
recruitment@urbansole.com.pk
Description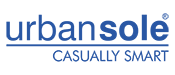 Urbansole is seeking services for Franchise Manager who should be highly motivated, passionate to work in the fashion and footwear retail industry with minimum 3-5 years' experience in franchise operations with sales and lead generation along with effective negotiation skills.
Position: Franchise Manager
Education: Bachelors in Business Analysis/BBA/MBA
Experience: Minimum 3-5 years
Gender: Male
Responsibilities:
1. To make franchise expansion plans according to the portfolio of the company and geographical coverage.
2. To do effective market research on Franchise development and screening of current franchises in the market.
3. To design operational business plan with the investors and workout the ROI with them in a detailed manner.
4. To develop effective sales pitch in order to execute franchise.
5. To research for prospective investors in target markets.
6. To act as a liaison from the date of agreement to the shop opening operations.
7. To analyze the franchise agreement information, provides data necessary to secure business licenses.
8. To keep a track of market trends, opportunities, risks and new investment products.
Interested candidates can apply or refer someone