Head of Quality Operations
Description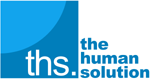 Our client is one of the Top Ten Pharmaceutical firms, based in Karachi. They are looking for a "Head of Quality Operations".
QUALIFICATION
P.hd in Pharmacy, or Chemistry
M.Phil qualified candidates can also be considered
EXPERIENCE
+15 years of extensive experience in Pharmaceutical Quality Operations & QC. Experience with Tech Operations would be a plus.
Candidates who have experience with 'WHO' standards implementation, GCC and PICS audits shall be preferred.
Interested candidates are invited to share their CVs in MS Word format