at
Location
Karachi, Karachi, Pakistan
Date Posted
January 27, 2023
Category

Pharmaceutical



Job Type

Full-time



Qualifications
Chartered Accountant (ICAP / ICAEW)
Career Level
Manager
Experience
03 to 04 years
Gender
Both
Base Salary
-- Not Mentioned --
Currency
PKR
Send Resume at
careers@getzpharma.com
Description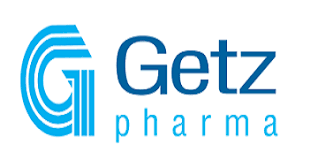 Vacancy Announcement: Manager Treasury
Job Summary:
To manage Getz Pharma bank accounts, payment processing and cash balances including the management of external banking relationships and external payment system providers.
To ensure appropriate treasury and cash management controls implemented in the payment processing and bank account management including the maintenance of bank mandates, delegated authorities, segregation of duties and reconciliations.
To manage the liquidity and cash position including monitoring, forecasting and reporting of cash requirements and the cash position and placement/investment of excess cash for adequate return.
Job Responsibilities
Monitoring and maintenance of external bank mandates to ensure that they reflect the delegated authorities and internal organization
Ensure that the bank's delegated authorities for payments, bank mandates and the authorized signatory list is implemented in day to day payments processing
Ensure appropriate controls are implemented in the payment systems
Overview of system roles and responsibilities maintained and updated for changes in staff
Implementation and monitoring of limits in the Bank's payment systems to mitigate risk.
Overseeing the production of regular cash forecasts – weekly, monthly & annually. To monitor cash requirements against forecast and to report variances internally
Manage foreign currency bank payments and monitor FX exposure working.
Maintaining the Treasury and Cash Management Policy and ensuring that it is embedded in the day-to-day execution of treasury and cash management activities.
Required Knowledge & Experience:
Should have at least 03 to 04 years' recent experience in core treasury functions.
Qualified Chartered Accountant (ICAP / ICAEW).
Knowledge of payment systems such as S2B and others preferred.
Able to evidence the establishment and maintenance of a strong treasury and cash control environment.
Able to evidence managing external relationships with banks and payment system providers.
Able to demonstrate the knowledge and ability to evolve treasury and cash management processes fit for small/medium sized business to a larger business with increased transactional processing.
Able to prioritize competing demands, manage delivery and solve problems in creative, practical ways.
Excellent communication skills: ability to argue persuasively and influence others.
To apply, please email your CV.
Disclaimer: Please be informed that the representatives of Getz Pharma will always use their official email addresses ending with the domain "getzpharma.com" to reach out to you for your personal information. If you receive any unauthorized, suspicious, or fraudulent offers or interview calls, please report them to careers@getzpharma.com.