Medical Biller for Night Shift
Description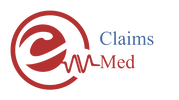 Claims Med pioneers in Medical Billing for Healthcare providers in the United States. We are looking for fresh, energetic individuals who can not only add value to our firm, but also find endless opportunities in a growing firm.
We are currently hiring for our medical billing teams and looking for candidates who are willing to learn and apply themselves in a short period of time.
Job Description
Medical records evaluation
Insurance eligibility verification
Claim generation and submission
Follow-up on pending claims
Account Receivables
Requirements
Night shift availability (7pm to 4am)
Candidate will be asked to come in the Morning Shift (9pm to 6pm) until training is completed, and will be moved to the Night Shift
Mondays to Fridays
Graduation (required)
Good English proficiency
Paid training will be provided. Finalists will begin a 3-month probation period and will be re-evaluated before becoming permanent employees.
Permanent employees enjoy several performance, and punctuality based bonuses, along with other perks.