Description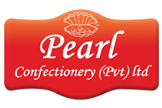 We are Hiring!
Purchase Officer
Qualification: Minimum Graduate
Experience: 1-2 Years
1. Create and maintain good relationships with vendors/suppliers.
2. Review and analyze all vendors/suppliers, supply and price options.
3. Develop plans for purchasing of goods, services and supplies.
4. Visit markets to establish new vendors / supplier and cost effective purchase.
5. Negotiate the best deal for pricing and supply contracts.
6. Maintain and update list of suppliers and their qualifications, delivery times and potential future development.
7. Work with team members and Procurement Manager to complete duties as needed.
Location: SITE area Karachi
(Male Preferred, Person must have own bike)
Interested candidates can share cv on [email protected] mentioning "Purchase Officer" in subject line.