at
Location
Lahore, Lahore, Pakistan
Date Posted
June 5, 2023
Category

Others



Job Type

Full-time



Qualifications
Graduate
Career Level
Mid Level
Experience
1 to 2 years
Gender
Both
Base Salary
-- Not Mentioned --
Currency
PKR
Send Resume at
huma.mazher@cba.com.pk
Description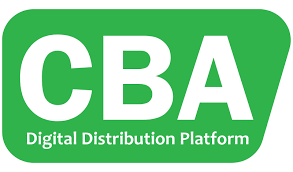 CBA is looking for System Administrator with 1 to 2 years of experience in Linux in its Lahore office. Apply
Responsibilities:
Server administration: Deploying, configuring, and maintaining Linux servers.
User management: Creating and managing user accounts, groups, and permissions.
System monitoring: Monitoring system performance, identifying and resolving issues proactively.
System security: Implementing and maintaining security measures, such as firewalls, intrusion detection systems, and access controls.
Software installation and maintenance: Installing, upgrading, and patching software packages on Linux systems.
Backup and recovery: Implementing backup strategies and performing regular backups to ensure data integrity and disaster recovery.
Network administration: Configuring and troubleshooting network settings, including IP addressing, DNS, and routing.
Scripting and automation: Developing scripts (e.g., shell scripts) to automate routine tasks and improve system efficiency.
Incident response: Responding to and resolving system-related incidents, including troubleshooting hardware and software issues.
Documentation: Maintaining accurate and up-to-date documentation for system configurations, procedures, and troubleshooting steps.
Skills:
Linux proficiency: Strong knowledge and experience working with Linux distributions, such as Ubuntu, CentOS, or Red Hat.
Command-line expertise: Proficiency in using command-line tools and utilities for system administration tasks.
Networking knowledge: Understanding of TCP/IP networking, including IP addressing, subnetting, and basic network troubleshooting.
Security fundamentals: Familiarity with security concepts and best practices, such as access controls, encryption, and vulnerability assessment.
Problem-solving skills: Ability to analyze and resolve technical issues efficiently and independently.
Scripting and automation: Basic scripting skills (e.g., Bash, Python) to automate routine tasks and improve productivity.
Attention to detail: Ability to pay close attention to system configurations, log files, and error messages to identify and resolve issues.
Documentation skills: Ability to create clear and concise documentation for system configurations, procedures, and troubleshooting steps.
Communication skills: Effective communication and interpersonal skills to collaborate with team members and end-users.
Continuous learning: A mindset for staying updated with the latest technologies and industry trends in system administration.