Yarn Processing Manager – Wet
Description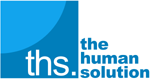 Our client is one of the most admired Groups of Companies in the Textile sector, based in Lahore. They are looking for a "Yarn Processing Manager - Wet".
QUALIFICATION
BS Textile Engineering (Wet Processing)
EXPERIENCE
7-10 years of extensive & dedicated experience in Wet Yarn Processing
JOB PURPOSE
Timely completion of production orders while achieving excellence in quality, optimizing production cost and minimizing rework.
JOB BRIEF
- Responsible for pre-production sample preparation and comparing the results with the originally approved sample before the production
- Responsible for timely production by ensuring the PPC plan is being followed
- Responsible to takes countermeasures if the progress of production is not satisfactory
- Ensure daily production target is achieved as per the planned production
- Monitor and ensure the recipe formulation and shade matching, machine utilization, time schedule, and workload as per weekly/monthly target
- Analyze production data including Production Volume, Raw Materials Consumption and Quality Control measures to take corrective actions, where and if needed, to increase the productivity
- Review the daily stock report of dyes, chemicals and other related raw materials to ensure the availability of stock at the optimum level
- Monitoring the production processes and adjusting schedules, if needed
- Monitoring product standards and implementing quality-control programs
- Daily Lab work monitoring for existing and new shade matching
- Calculate the Man Machine Ratio (MMR) and ensure manpower strength is as per the calculated ratio
- Develop KPIs of the department, assigned to each relevant employee, evaluate and guide them from time to time to ensure all KPIs are achieved at the time of yearly performance appraisal
- Prepare data and analysis on the business unit for monthly performance management meetings
- Ensure implementation and compliance of all SOPs
- Take initiatives or corrective measures to increase the department's productivity and efficiency
SKILLS & COMPETENCIES
- Strong knowledge of Yarn, Yarn Dyeing machines and their production capacity
- Strong knowledge of woven yarns like Cotton, CVC, Pand c, cotton-polyester yarn
- Adaptive, collaborative and result oriented
Interested candidates are invited to share their CVs in MS Word format